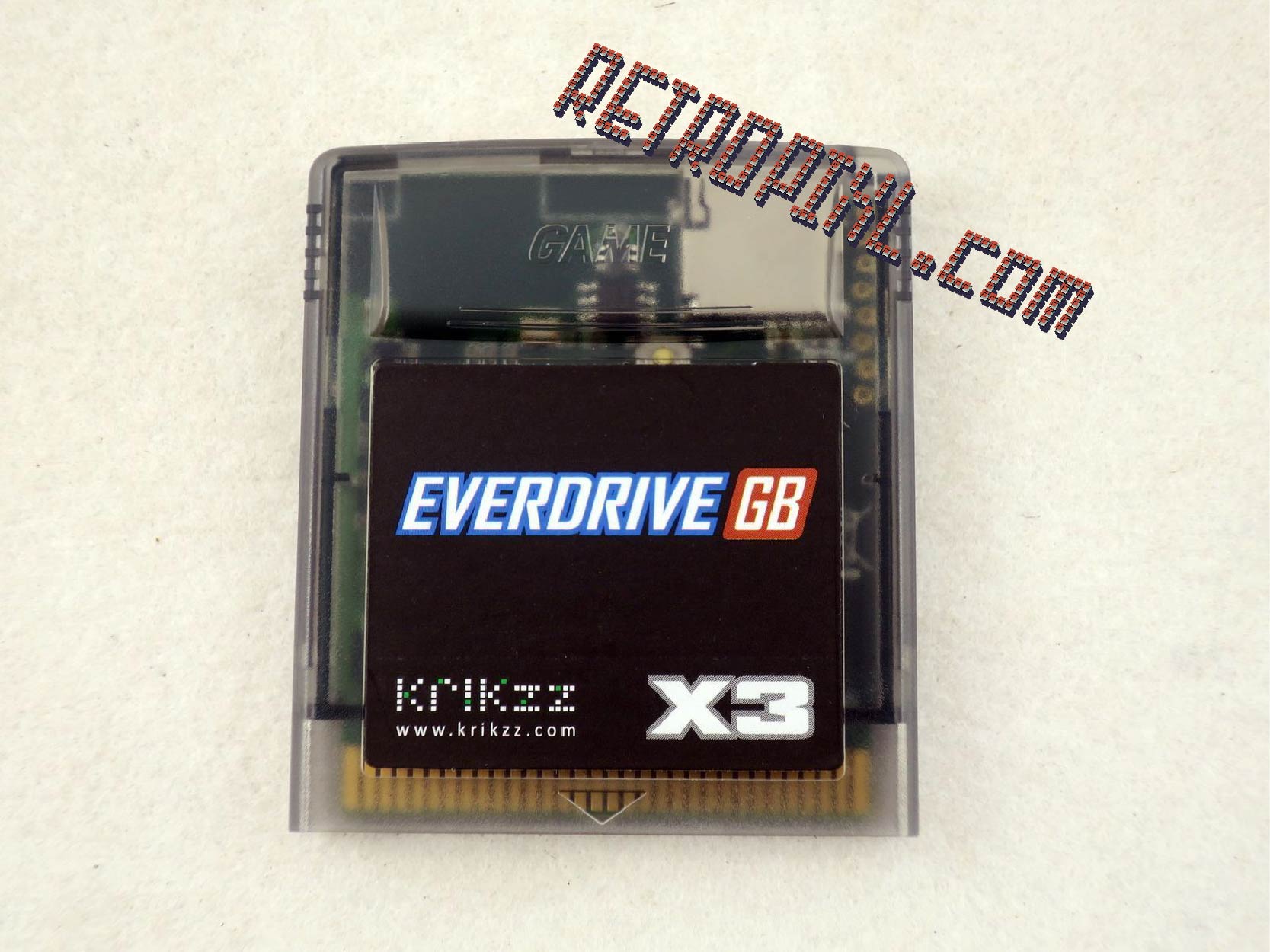 or sale is one Everdrive GB, the original (Krikzz) version. It is not a knockoff or clone.
To use, you will need a microSD card (not included).
This cartridge will work on any official console or player (except the Game Boy Pocket). Third-party consoles may not be supported.
The difference between X5 (Regular GB) and X3 is that the X3 requires a restart to save progress before powering off.
We only sell the cartridge as pictured itself. We do not add SD cards, and cannot preload or provide you with any files. We do not provide technical support for these cartridges.
Game Boy And Game Boy color games supported
Max. size up to 8Mbyte
Compatible with all systems which supports GB and GBC cartridges, including Super Game Boy
Supported mappers: MBC1, MBC2, MBC3, MBC5
SRAM auto backup on card
FAT32 supported
GameGenie cheat codes